Par 2, 18-basket putter course.
Beginner - Advanced level course
Purple – True beginner
(700 and lower PDGA player rating)
18-hole course that features turf tee pads and DGA Mach VII baskets. 
FREE to play during hours of operation!
Great for beginners and pros alike, the par 2, 18-hole pitch & putt course offers short shots with fun features and natural obstacles plus waterfalls, fountains, and waterways. 
Tee times are NOT required. See and download the course map below.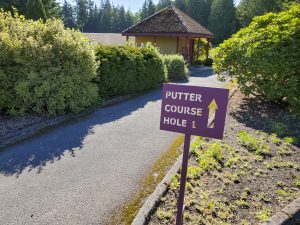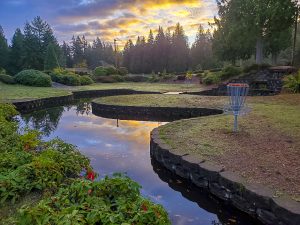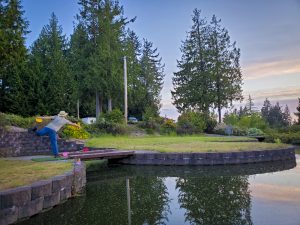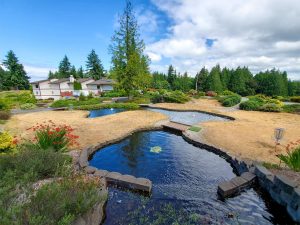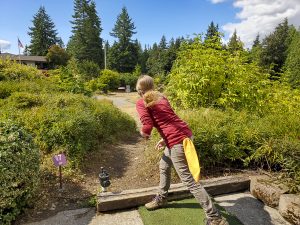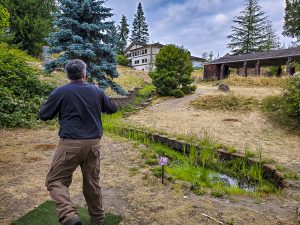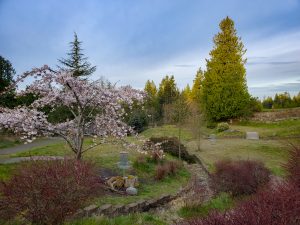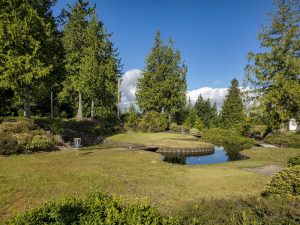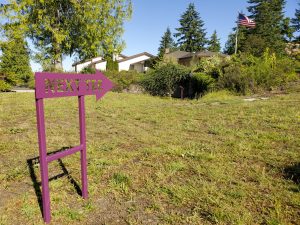 "Fun little course with only par 2 holes. If you can manage par of better, you are doing well. As of the time we played, the course record was -3."
Oct 2, 2022   |   bing0942
"I love grabbing some beers after a round of reds or golds and then playing some pitch and putt. Great way to finish a disc outing! Wish I lived closer."
April 21, 2022   |   malcolmest 
"Fun little pitch and putt! Course is marked with green astroturf for a short tee box. Each hole is marked with the distance. Some water holes and waterfalls make it interesting! Free to play 🙂"
July 18, 2021   |   astrotexan
"Fun Par 2 course with some water hazards. Astroturf tees and great signage. Pro shop supplies tools to retrieve discs and water isn't deep. Good opportunity for kids or grandparents to play. Check with pro shop for a loaner disc."
July 17, 2021   |   gofarandfast
"Amazing. Great staff, beautiful layout, well supplied club house. We will be back soon and often, this is a DG Mecca."
June 19, 2021   |   frizztoss
The Pitch & Putt Course is pretty easy to follow due to it's short length and numbered tees and tee signs. The first hole starts near the building next to the Driving Range building and baskets are directly ahead though sometimes hiding behind a tree or bush. 
Every tee pad has a square piece of turf and has a tee sign next to it that includes the hole number and the distance. 
There are also "Next Tee" signs with arrows pointing you towards the next tee from each basket. 
You can also follow the course layout on the UDisc App.
Scores reflect considering a disc O.B. when it goes into the water, or the player is unable to throw from their lie (i.e. thorn bushes, lost disc, etc.) 
1. Domino Calypso – 33 on 8/10/21
2. timberwolfe6933 – 34 on 8/13/20
2. matiefeller44 – 34 on 9/17/20
2. slickdiscrik – 34 on 10/17/20
2. Jared Michelman – 34 on 3/12/21
2. Andy Jaynes – 34 on 4/2/21
2. Jon Wills – 34 on 6/27/21
1. Drew Oetger – 34 on 11/26/21
2. Josh Morris – 35 on 11/26/21
2. Dylan Kitterman – 35 on 11/26/21
2. Jeff Gayle – 35 on 11/26/21
Kayak Point
Disc Golf Resort