Tight demanding lines through the forest.
Intermediate - Advanced level course
18-hole course that features turf tee pads and DGA Mach VII baskets. 
Designed for players with a 925+ PDGA player rating.
The Blue Course at Kayak Point Disc Golf Resort is designed for Intermediate – Advanced level players and is positioned between the Red and Gold Courses in difficulty. 
The Blue Course plays 100% in the forest featuring long holes and tight fairways with lots of elevation change. 
Day pass and tee time required. Max 4 people per card/tee time.
Golf carts are the not permitted for use on the Blue Course.
13 Holes are now open for play!
We have been hard at work for well over 2 years carving fairways out of the dense cedar-rich forests that surround the Gold Course and are beyond excited to open the first 13 holes for play! 
The holes are not "complete" but the tees and baskets are in, and the fairways have been cleared of most debris. We've also had professional arborists out trimming branches to raise the ceilings on fairways and to remove hazardous trees. Limited machinery has been used to keep the area as natural and forested as possible. Stay tuned for announcements about more holes being opened!
REMINDER:
Please respect our neighbors.
No trespassing on private property.

Find the current layout on UDisc, then please rate it after you've played!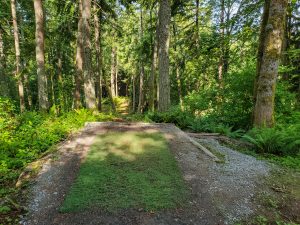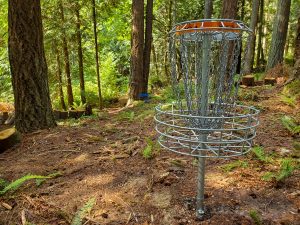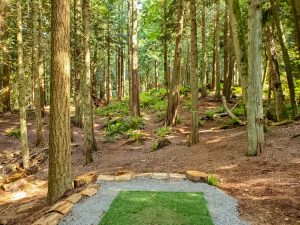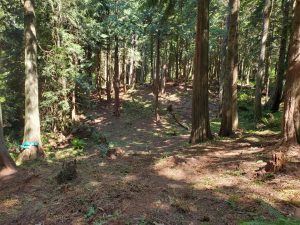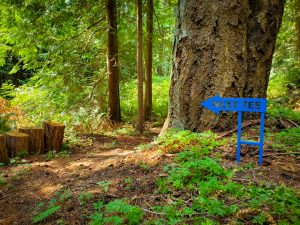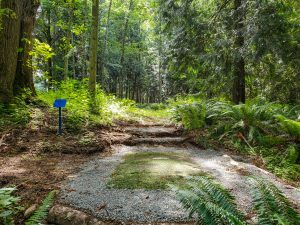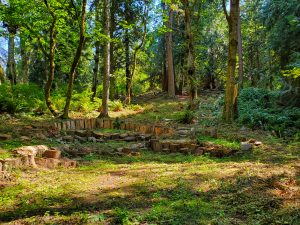 Leave a review on UDisc  and you may see it here in the future!
"Beautiful!"
January 21, 2023 | jayrubin10
"It's a kick in the n*ts"
October 14, 2022 | wrathfulpenguin
"As it stands through 11 holes, it's an amazing pro level wooded course with difficult but fun shot shapes. Looking forward to the finished product."
April 5, 2023 | dogmatron
"They have put a lot of work into this course. What they're doing with only hand tools is incredible! Very scenic with some very technical lines. Can't wait to see the whole course open."
April 23, 2023 | hucktoflat
"I think this will evolve into the best course at Kayak. Unrelenting, the one that will expose weaknesses that may be masked on the open courses."
September 2, 2023 | discrabbit
Once the course is completed, we will add a large Blue Course Map right near the first tee of the course. The course layout is already available on the UDisc App.
The Blue Course features blue "Next Tee" signs near each basket pointing you to the walking path to the next tee pad. 
Every tee features a full color tee sign that includes the hole number, the distance, the par, an elevation profile, and a visual representation of the hole layout. 
Thanks to the following people, groups, businesses, and organizations who supported the development of the Blue Course by sponsoring a Tee! Some supporters opted to display a phrase in place of their name. You can find these names on the Tee sign posts of the corresponding holes.
Hole 1 – Wayouts
Hole 2 – Pat Sullivan
Hole 3 – Cross Function Sports Recovery
Hole 4 – "Upgame"
Hole 5 – Joey & Nolan Brumley
Hole 6 – PackEx Disc Golf
Hole 7 – Saul B. Goodman
Hole 8 – Quientin Sutter
Hole 9 – Ken Smith
Hole 10 – "Don't think it, just sink it"
Hole 11 – WATDG Central
Hole 12 – "For the people"
Hole 13 – Zam Yak – LUCKY 13
Hole 14 – Danimal
Hole 15 – J & C Huestis
Hole 16 – Indulge Bakery & Cafe
Hole 17 -WATDG South Sound
Hole 18 – Bash Bros
Top 5 Scores
For Hole 1 - 8
Par 22
Casual 
1. Joel Gleghorn III – 12/20/22 – 25  (+3)
T2. wadester – 10/29/22 – 26  (+4)
T2. john1985 – 10/8/22 – 26  (+4)
T2. Kyle Weisbrod – 10/1/22 – 26  (+4) 
T5. thebigstealthy – 12/16/22 – 27  (+5)
T5. chris67968 – 10/15/22 – 27  (+5_
Sanctioned
Events coming soon!
Casual 
Info coming soon! 
Sanctioned
Events coming soon!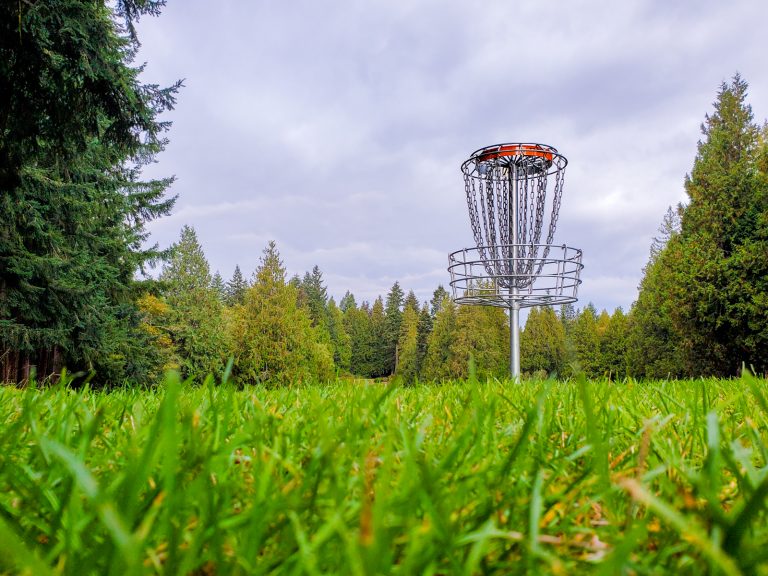 The first Ace has been hit!
Hole #7  (216′)
Matt Nerland – 10/22/22
Kayak Point
Disc Golf Resort