Learn the Basics, Have Fun!
Disc Golf 101: Beginner Clinics
Disc Golf Resort is excited to launch our Autumn Beginner Disc Golf Clinics aimed at providing helpful guidance and instruction to the growing numbers of new players.  These clinics will give new players all the knowledge needed to kick off their entry into the sport. 
Learn all the basics and more including discs, grips, types of shots, rules & etiquette, and form & technique for throwing, and putting. 
Choose which date works best for you from 4 consecutive Saturdays. Clinics will run from 1pm – 2:30pm. 
October 29th
November 5th
November 12th
November 19th
Each of these clinics will cover the same lesson plan so there's no need to sign up for multiple weeks unless you'd like additional time to work on these topics with the Instructor.
No pre-registration required! Just sign-up in the Pro Shop prior to the clinic, or on the day of the clinic, and plan to meet in the Driving Range 10-minutes before 1pm.
Don't have your own discs? No problem! Clinic participants are welcome to borrow discs from our Loaner Bins for use while on the property. Just ask any of the Pro Shop Staff when signing-up. 
Disc Golf Resort is the perfect place to learn to play disc golf with multiple courses at varying difficulties, lots of dedicated disc golf space, well-defined lesson plans and knowledgeable instructors. 
$15 / person

$10 / youth 12 & under
1.5 hour clinic
*All participants must purchase their Clinic Pass in the Pro Shop prior to the clinic*
Participants also receive 10% off discs, accessories, and gear in the Pro Shop on the day of the clinic!
Learn to play from an experienced Instructor at a location dedicated to growing the sport!
Beginner - Intermediate Lessons Instructor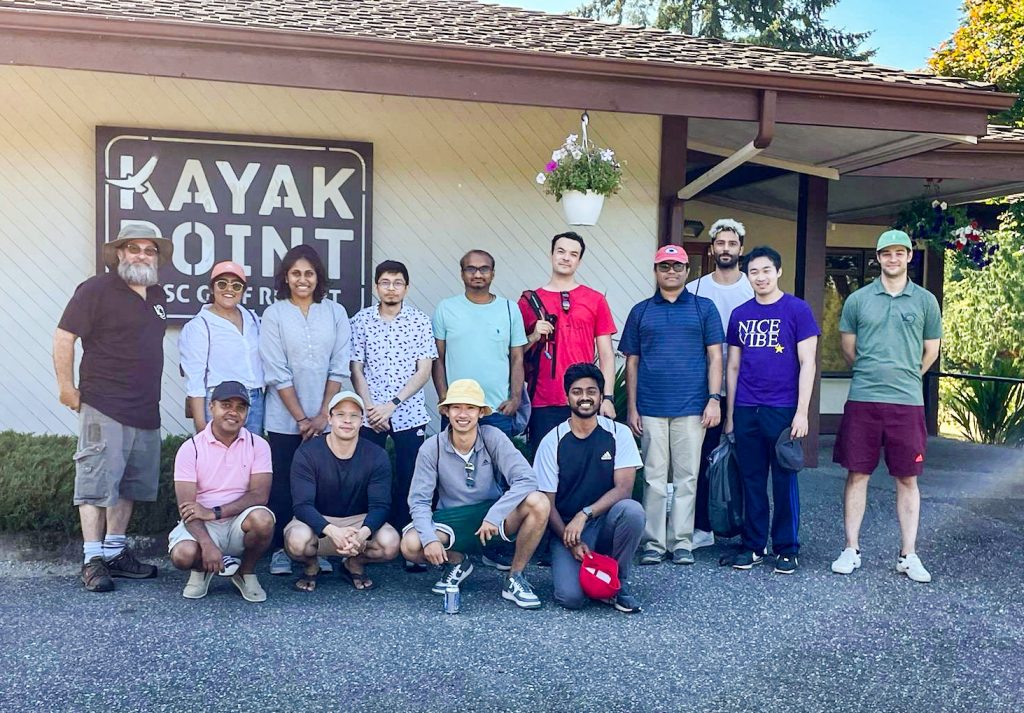 A disc golfer of 16 years, Brian learned to play on the flat but plentiful courses in Central Indiana, relocating in 2014 to the Pacific Northwest where his dedication to disc golf really took off. As the amount of disc golf resources, players and pro coverage dramatically grew, Brian played and consumed as much disc golf content as possible, eventually leading him to Kayak Point in the summer of 2021. In addition to his disc golf background, Brian has an extensive history of instruction and education through music and skateboarding. With this knowledge and background, he specializes in group and individual lessons for beginner to intermediate players.
* Scriber Lake High School
* Amazon
Decades of disc golf experience
Clearly defined curricula
Plenty of dedicated space including courses of varying sizes and a driving range
Great for all ages 
    Questions…? Contact us today!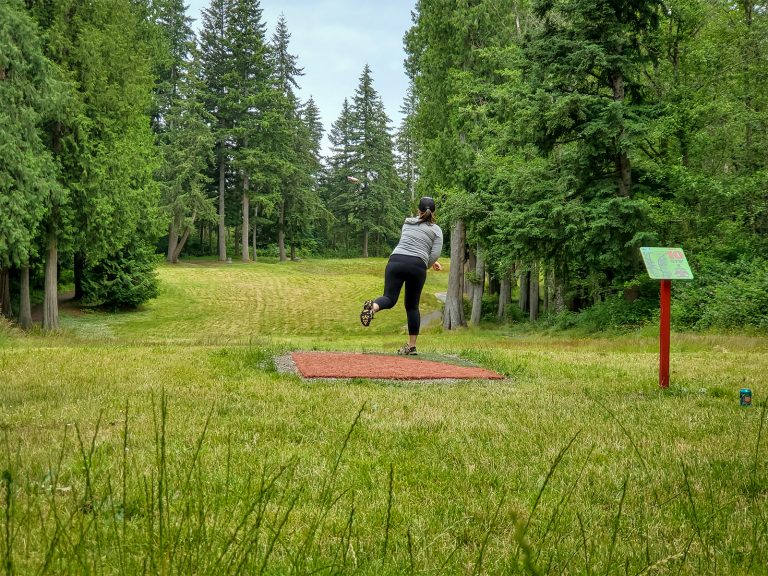 Kayak Point
Disc Golf Resort