Long distances, challenging greens.
Pro/Advanced level course
Gold – Pro
(970+ PDGA player rating)
18-hole course that features turf tee pads and DGA Mach VII baskets. 
The Gold Course at Kayak Point Disc Golf Resort is a true test of skill of you're trying to score. It is designed for Pro– Advanced players and is our most difficult course on the property. An even par round on the Gold Course is equal to a 1000 rated round. 
The Gold Course plays on fairways from the old ball golf course, with many tees and baskets tucked into the trees. Expect even more dramatic elevation swings along the Gold Course compared to the Red Course. With long distances, six par 4's, and zero par 5's, this course leaves very little room for error.  Many baskets are perched on sloped greens with natural obstacles.
The current record is held by James Proctor (PDGA #34250) at -6 under par.
Day pass and tee times are required. Max 4 people per card/tee time.
See and download the course map below.

#2 rated course in Washington State in 2022 according to UDisc.
#59 in UDisc's World's Best Disc Golf Courses in 2022. 
Find the Gold Course on UDisc!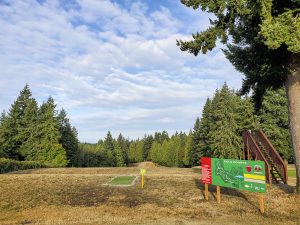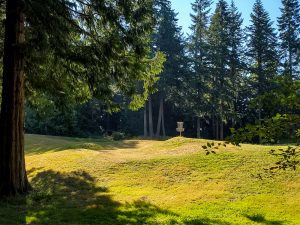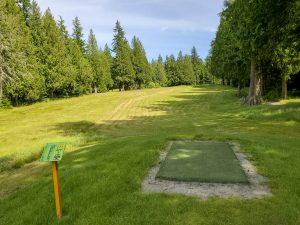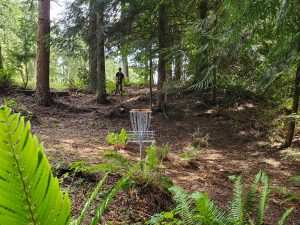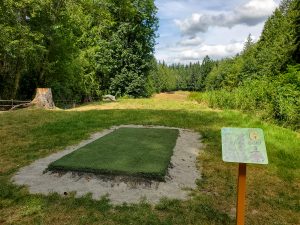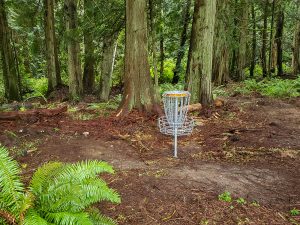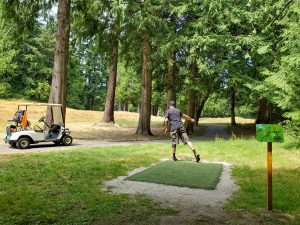 "Wonderfully difficult. Go in with low expectations and an extra disc or two just in case."
August 29, 2021   |   quinntaro
"Very long holes, all 400ft+ holes with lots of vertical elevation changes. 4.5/5 for Pro Players."
August 20, 2021   |  tomomatos
"Was on of the best laid out courses ive played, and I live in the Midwest with some gnarly courses. The gold's course has amazing elevations holes with amazing shots with wide fairways that are taken care of. Many payable technical holes. This course had cart's and track and it run the course smoothly. Will def be flying out to play they course again from Nebraska." 
July 19, 2021   |  bfflow
"The absolute best course in Washington. It was beautiful when it was a stick golf course and now that it's disc golf it's even better. Everything here deserves 5 stars; the pro shop, the owners/staff, the courses, the facilities, the baskets, the tee pads, even the signs on the road and at the gate are top notch. The gold course is incredible and a true challenge even for 1000+ rated shredders to go under. Gold course should have a pro stop one day, this is quintessential PNW golf."
April 15, 2021   |   travis77
There is a large Gold Course Map right at the first tee of the course. You are welcome to snap a picture of it for reference or refer to the image here if needed. The course layout is also on the UDisc App.
The Gold Course is easy to follow since it mostly plays on the old golf fairways. Paths lead you to every tee and near every basket. 
Every tee has a full color tee sign that includes the hole number, the distance, the par, and a map that represents that hole layout. 
Casual 
1.  James Proctor – 54 – 2/24/21
2.  James Proctor – 55 – 7/3/20
2.  Taylor Coulam – 55 – 7/7/21
2.  Jarod Paul – 55 – 9/21/22
5.  Chris Holden – 57 – 8/9/20
5.  James Proctor – 57 – 2/19/21
5.  Robert Medlock – 57 – 6/12/21
5.  Joel Freeman – 57 – 5/30/22
5. Sean Cumpton – 57 – 6/23/22
Sanctioned
1.  Chandler Fry – 57 – Kayak Kickoff 8/23/20
1.  Chris Holden – 57 – Gravy Gobble 11/29/20
1.  Kirby Snyder – 57 – Kayak Point Open 7/15/22
1.  Josh Bohling – 57 – Kayak Point Open 7/17/22
1.  Nicholas Duran – 57 – Kayak Point Open 7/17/22
1.  Carter Ahrens – 57 – Kayak Point Open 7/17/22
Casual
We're looking for scores! Ladies, let us know! 
Sanctioned
1.  Madison Tomaino – 75 – Kayak Kickoff 8/22/20
2.  Dani Peterson – 76 – Kayak Point Open – 6/26/21
3.  Christine Huestis – 85 – Kayak Point Open 6/26/21
4.  Alyssa Weatherford – 85 – Kayak Kickoff 8/22/20
5.  Christine Huestis – 89 – Gravy Gobble 11/28/20
5.  Kate Berger – 89 – Gravy Gobble 11/28/20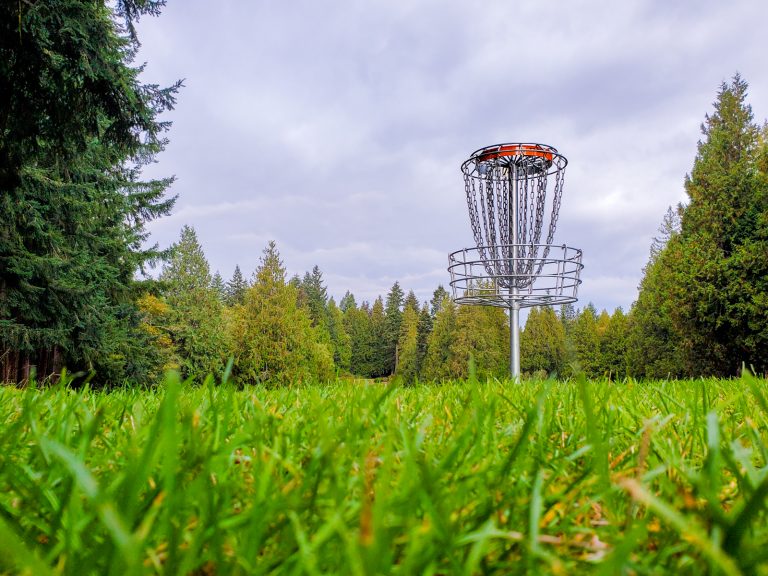 Hole #1 – 605′ Par 3
Edward Brown – 8/22/20 Kayak Kickoff Tournament
Kayak Point
Disc Golf Resort