Disc Golf Resort is excited to offer disc golf lessons for individuals looking to improve their game. Disc Golf Resort is the perfect option with plenty of space, well-defined curricula and knowledgeable instructors. Please review the one-on-one disc golf lesson options below. If you don't see something that fits your needs, send us a message with the details of your inquiry. Custom packages are available. 
PRICING
$60 for a single 1.5 hour lesson
Multi-session lesson packages are also available for a more in-depth and consistent approach.
Send us a message to discuss scheduling a series of lessons. 
If you don't see a package that meets your needs, please contact us to inquire about a customized lesson.
Group Clinics for Beginners
Lessons Ambassador & Instructor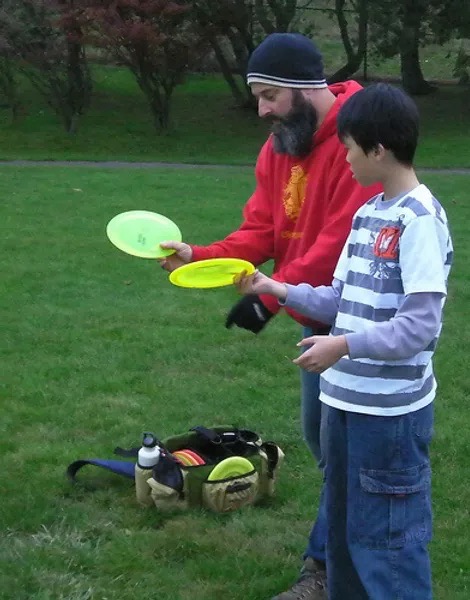 Keith has been immersed in disc golf for over 30 years including playing the game, running events, starting and operating businesses in the industry, conducting disc golf programs, designing & installing courses, and helping to spread the joys of the sport.
He made a choice early on in his disc golf career that he would stick with playing disc golf for fun, as opposed to competitively. Keith holds a firm belief that great competitors are not always the best teachers, and that great teachers are not always the best competitors. 
Keith has teamed up with some of the best teachers in the industry who are extremely well versed in the education field to help him develop the most versatile and effective curriculums. Combining their expertise in writing curriculums with his years of disc golf knowledge, he can offer the best tools for you to learn from. 
He has worked with a wide array of businesses and organizations for many years to forge long lasting relationships and looks forward to working with you or your group, to teach you as much or as little, as you would like to learn about the sport of disc golf.
30+ Years Playing Disc Golf
10+ Years teaching disc golf
Organizations and groups with whom Keith has worked, taught lessons, or implemented disc golf clinics and programs:
* City of Seattle
* King County
* Snohomish County
* Whatcom County 
* Skagit County
* Seattle School District 
* Renton School District
* TAF organization
* YMCA (Seatac, Stanwood, West Seattle)
* Evergreen High School
* Cascade Middle School
* Asa Mercer Middle School
* City of Seatac
* Port of Seattle
* Everett Community College
* Vulcan
* Dutch Bros coffee 
* Premiere
* Adobe
* EMP & Paul Allen Group 
* Amazon 
* King County Fire Department 
* Snohomish County Sheriff Department
Keith has also conducted around 200 one-on-one lessons in addition to the groups listed above.
Beginner - Intermediate Lessons Instructor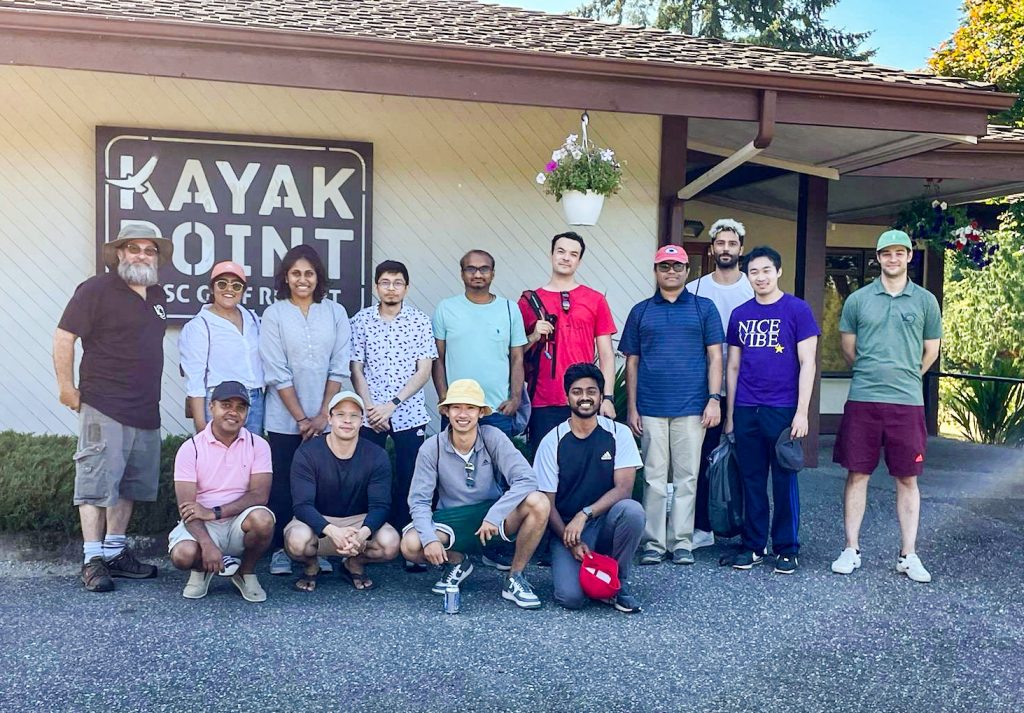 A disc golfer of 16 years, Brian learned to play on the flat but plentiful courses in Central Indiana, relocating in 2014 to the Pacific Northwest where his dedication to disc golf really took off. As the amount of disc golf resources, players and pro coverage dramatically grew, Brian played and consumed as much disc golf content as possible, eventually leading him to Kayak Point in the summer of 2021. In addition to his disc golf background, Brian has an extensive history of instruction and education through music and skateboarding. With this knowledge and background, he specializes in group and individual lessons for beginner to intermediate players.
* Scriber Lake High School
* Amazon
Decades of disc golf experience
Clearly defined curricula
Plenty of dedicated space including courses of varying sizes and a driving range
Great for all ages & skill levels
Contact us today to book a lesson or clinic.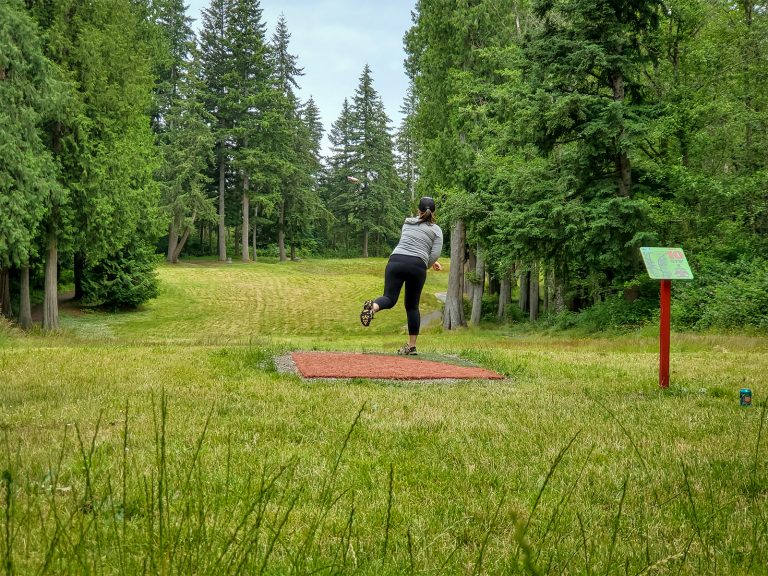 Kayak Point
Disc Golf Resort